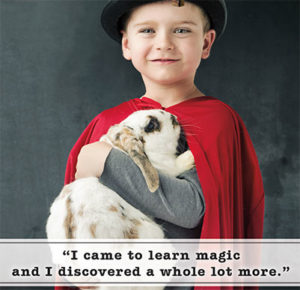 The School of Conjuring teaches the Discover Magic course.
The School of Conjuring teaches the Discover Magic course.
Ages: 7-15
Course Content
The content and unique structure of the curriculum were created by some of the foremost thinkers and creators in the world of magic in their respective areas. The Discover Magic team has a collective knowledge of teaching magic, magic history, branding, manufacturing, teaching children, creating, and performing magic on some of the biggest platforms.

A Life Skills Program
Rather than hoping for life skills as a potential by-product from learning magic, we've integrated and created what we call the Traits of the True Magician into every class.  A True Magician is Respectful, Prepared, Enthusiastic, Confident, Humble, Creative, Authentic and Giving. Our performance-based learning systems specifically target the most valuable social skills children can learn.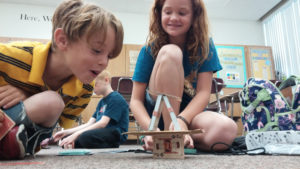 Quality of Tricks
Every trick has been carefully crafted to perfectly fit the age of the children and the objectives of the curriculum. We have revisited and completely revamped some of magic's oldest effects and modernized them to be relevant and meaningful. In an effort to preserve magic history we have, to the best of our knowledge, researched and credited the inventors.